Security Guard Services Diversify to Meet the Growing Demand for Increased Security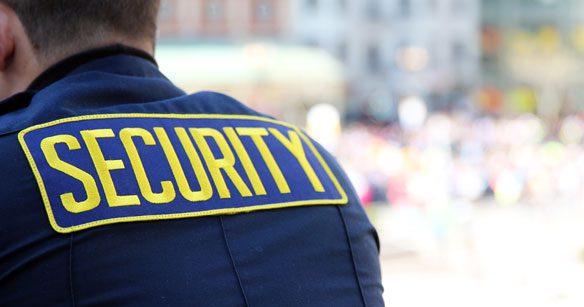 Raising your kids is always a challenge but when they've reached their teens, you hope they've developed some good common sense. Even though they're old enough to go on overnight school trips without you, their safety is always on your mind. Did you know that security guard companies in New York and across America provide professionally trained security guards to accompany groups on youth trips? Security services in New York and throughout the US are changing to meet the growing security challenges in today's volatile society. Gone is the stereotype of security guards spending their shift sitting behind a security desk.
Today, men and women professionally trained in the security industry provide security guard services in a variety of settings that you may not have considered including:
School Trips
School trips are fun but sometimes when exuberant teens get together the excitement overtakes common sense and good judgement. Excursions and tours, as well as dining out and staying at hotels, are all fun parts of student trips within the US and abroad. However, unsuspecting students could become victims of crime. Criminals may target youth unfamiliar with the area or who may be carrying extra money. When travelling to foreign countries, students may not know the local customs and inadvertently offend someone. Trained security guards from security guard services hired to accompany students on tours and trips know how to respond to difficult situations and provide peace of mind to parents, school officials, and students.
Read More: School Security Guards
Disaster Response
Newspapers and online news sites are filled with stories about natural disasters causing havoc in numerous cities across the nation – forest fires burning out of control and causing massive evacuations, tornadoes pulverizing homes and grinding up everything in their path of destruction, flooding from torrential downpours. Emergency responders to disasters include professionally trained armed and unarmed security guards from licensed security guard services who work alongside police, fire and medical emergency personnel within the community. Guards can also be hired by private companies to provide security and assistance to employees and company property affected by a disaster.
Read More: Hire Disaster Response Security Guards
Churches and Places of Worship
The sanctity of churches and other places of worship has been destroyed by the violent acts of some deranged individuals who have made churches, including specific church members, targets of their violence and terrorism. Churches were once considered safe places to gather for a common purpose but sadly not anymore. Across the United States, church officials are hiring security guards, including NY security guards, to help keep church members and property safe from harm.
Read More: Church Security Guards
Private Parties and Weddings
Uninvited guests can quickly turn a private party into a public gathering. Losing control of the guest list at a party, wedding or event could prove disastrous. The safety of guests at small and large events is a serious concern for planners and party hosts. With the increase in violence at special events, many party organizers are taking steps to protect their guests by adding the services of security guards at all their events regardless of size. Security guards can protect people and property at any sized party or event.
Read More: Event Security Guards
Security services in New York and throughout the US are evolving with the changing and uncertain times of today's society. Professionally trained security guards are one of the best choices to keep people and property safe.