Security Guard Services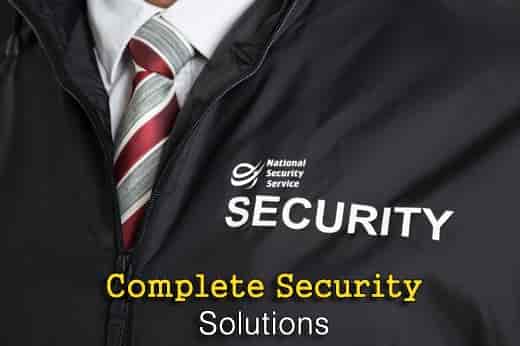 Your Security Guard Services Starts Here
Where was the last place you saw a security guard? Was it in the lobby of your office building? Or maybe at the mall? These are both important places for security guards to be protecting, but did you know that security guards are on the front lines helping emergency personnel at disasters, protecting students and youth groups while traveling abroad, and participating in the fight against terrorism? In fact, personnel from security guard services are often the first responders to an emergency. If you and your property need protection, hiring security guards could be your best defense.
Hire Security Guards with Experience and Expertise
Maybe you're having a problem at your business with employee theft or you're afraid to leave your construction site unattended at night with all that expensive construction equipment. You might be planning a big event and need crowd control or require personal protection. With many American guard services online, you'll be faced with a long list of security guard companies to choose from when you start exploring your options. Whatever your security needs might be, you want to hire a security guard services company that has extensive experience and expertise with a proven track record in protecting people and property. At National Security Service (NSS), protecting you is what we do best. Our guards are professionally trained, reliable, punctual and licensed.
Excellent Customer Service Counts
We're confident in the abilities of our guards and we want you to be too. We firmly believe that customer service should be a major consideration when choosing security guards services. According to research findings, 82% of people have stopped doing business with a company because of bad customer service.1 Not only are our security guards top-notch, but we'll assign one of our dedicated security co-ordinators to work with you to answer your questions and take care of all the details for you.
Security Services to Meet Your Needs
You deserve the best possible experience when you trust us with your security needs. We make it easier for you by offering a variety of security services to meet your needs including:
Be a part of the bigger picture. Security guards across the U.S. are playing a vital role in protecting people and property in today's unpredictable world. For top-level security services, call National Security Service today or visit www.guardstogo.com.