Private Security Companies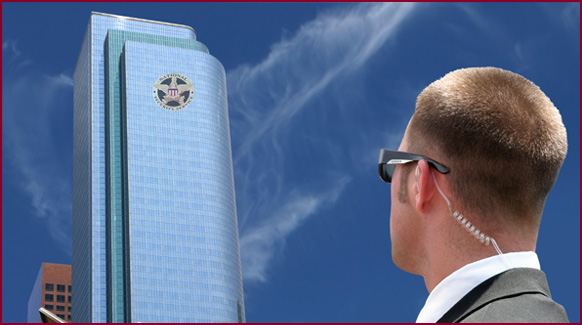 The Truth About Private Security Companies
Movies tend to portray security guards as overweight, middle-aged men sleeping behind their desks who couldn't chase a suspect if their lives depended on it. Private security companies are constantly trying to debunk the "Hollywood" perception of security guards. The truth is professional security guards play a vital role in protecting people in today's often unsafe world. With the increasing threat of terrorism and violence, top-level security companies are stepping up to the plate and making a difference in the lives of the people they protect.
At National Security Service (NSS), we follow and encourage best practices throughout the security industry and strive to provide a first-class experience when partnering with us. We'd like to share several "truths" about private security contractors including:
Security Guards Are Not Wannabe Police Officers
Private security guards are licensed security professionals. Armed or unarmed, they deserve respect and recognition for the important contribution they make to the law enforcement industry. Security guards often find themselves in dangerous situations putting their own lives on the line protecting other people. At NSS, we're proud of our security guards.
Guards Don't Have to be Big and Intimidating
Being physically fit is important, but security guards don't have to look like bulky and muscular nightclub bouncers. Private security guards can think fast, assess danger and react quickly to potentially harmful situations. A guard providing personal protection is an expert at anticipating and identifying threats, and can adapt quickly to last minute changes to keep their executive or VIP safe.
Current Private Security Training is Crucial
NSS security guards receive top-level training. Reputable private security companies believe training is a lifelong process. Continuously updating the skills of our guards by teaching the latest techniques is serious business to us. We want to make sure our security guards are putting their training into practice. We won't disappear after our guards are on duty. We'll work with you to establish a positive business relationship.
All Costs Are Discussed Upfront
We don't deal in hidden costs. It's not fair to you as our client and we don't want to jeopardize our own reputation. As a top-level private security company, we discuss the cost of our services upfront. Our dedicated service co-ordinators will work with you to answer your questions including concerns about insurance coverage. Your company will automatically be named as an additional insured under our comprehensive liability insurance policy.
Movies are entertaining, but dealing with life-threatening situations are not. NSS security guards are making a positive contribution to the security industry. Call National Security Service today or visit us at www.guardstogo.com.