Security Guard for Hire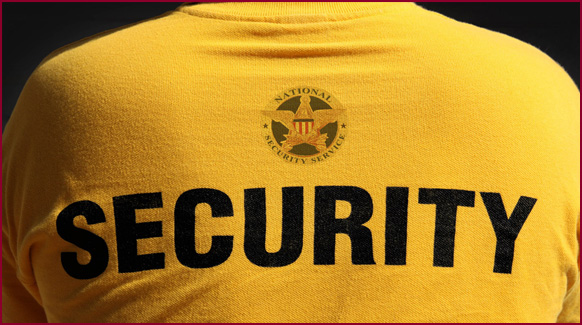 Why National Companies Should Hire a Nationwide Security Guard Company
Nationwide companies have several options when hiring security guard companies.
Security Guard for Hire
Two of the most popular involve…
Hiring different local security guard companies for each of their markets
Going with one nationwide company
For businesses with multiple locations in different geographic regions, the decision is a no-brainer. Hiring a nationwide security guard company is a better option.
Here are some reasons why national companies should go with a nationwide security company.
Better Consistency
When you go with a nationwide company, you get better consistency across the board.
That's because you're not dealing with several companies with different security protocols and procedures. Everything is streamlined with a national security company. All security guards are trained the same way.
Additionally, you don't have to deal with different security contacts in different locations. In many cases, one centralized point person handles it all.
Lower Costs
With a nationwide security guard company, you can lower your budget while still maintaining a high level of security.
National security guard companies have centralized administrative functions. You don't have to worry about contacting several different companies about billing and record keeping. It's all done through one contact.
This helps to cut down on lengthy administrative phone conversations and paperwork. You can devote this time savings to other important areas of your business.
One Point of Contact
You don't have to worry about dealing with lots of different contacts with a national security guard company. As mentioned earlier, you have one point of contact.
This helps to save on time and money as well as making administration fast and efficient.
When you have any questions or need to make changes to your plan, it's very easy to get a hold of one person as opposed to several in different parts of the country.
Better Service
When you deal with multiple security guard companies, you're likely to get inconsistent service that wastes your time and money.
Because you're dealing with one contact, it's easier to communicate your objectives and expectations. By going with a national security guard company, you get more flexibility in security staffing and manpower, which leads to better service.
Consistent Pricing
This is a big help for your accounting and finance department. You'll no longer have to haggle with several different security companies over the price for security guards.
Going with a national security guard company makes it a lot easier to plan out your budget for the year. Negotiating a price isn't a nightmare. Why? Because you only have to negotiate with one company.
Summary
When you go with a national security guard company, you're going to get better service. National companies have the resources to significantly invest in their company.
This means better-trained security guards with better equipment. Best of all, you can ensure that the quality of service is consistent in all of your different markets.
Stop wasting your time with 10 different local security guard companies and make the switch to a national company.
You'll lower your costs, while getting better service in any market in the United States. When searching for companies, be sure to do your research. You want to find a security company that can deliver on what it promises.
Edward Stevens is a security expert and former security advisor to governmental agencies. He's the CEO at National Security Service, a nationwide security guard and patrol company. Connect with Edward via his website at https://www.GuardsToGo.com.
Incoming Keywords Search Terms
Security Guard Companies Hiring
Armed Security Guards for Hire
Security Guards for Hire for Parties
How to Hire A Security Guard
Hire a Security Guard for a Day
Security Guard Hire Prices
Private Security Guards for Hire
How Much Does It Cost To Hire A Security Guard
Security Guard Agency Hiring
Cost of Hiring Security Guards