Top Smartphone Apps For Busy Security Executives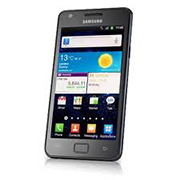 The life of a busy security executive can be hectic. Between meetings and travel it can be difficult to keep up with the breakneck pace.
Thankfully there's something in your pocket that can keep you organized and reduce stress. It's your smartphone.
There are lots of apps to improve office productivity and business travel. Here are a few great apps to try out.
Office Productivity Apps
These apps for iPhone and Android phones will keep you productive when you're away from the office.
Quickoffice – Need to view Microsoft Word or Excel documents from your smartphone? With Quickoffice, you can do that and more. This is a great app when you're on the go. You can even use Quickoffice on the iPad or Android tablets.
Evernote – This app allows you to keep track of important business reminders. Take notes or picture reminders of important things with Evernote. This app also syncs with your computer, so you'll always have your reminders near you.
Dropbox – Easily transfer files between your computer and your smartphone with Dropbox. This app lets you bring documents and pictures anywhere and makes it a breeze to share files with others.
GoTasks – Keep track of to-dos and important tasks with this app. Get reminders of upcoming tasks right on your smartphone. GoTasks makes it very easy to organize personal and business-related tasks.
DocScanner – Scan important documents on the go with your smartphone. DocScanner uses your smartphone's camera to take quality pictures of documents. You can create different document formats such as PDFs.
Business Travel Apps
Make business travel less stressful with these smartphone apps for iPhone and Android phones.
TripIt – With this app, you'll never have to print travel itineraries again. TripIt allows you to store flight, hotel and dinner reservations right on your smartphone. It even includes maps and rental car information for business travel.
Flight Update Pro – Who needs airport monitors when you have this app. Flight Update Pro allows you to easily search flight schedules. You'll see if your flight is on time right from your smartphone. All you need to do is enter a flight number and a date of travel.
Urbanspoon – With Urbanspoon, you can find great dining locations anywhere. The app uses GPS in your smartphone to locate nearby restaurants. Get directions and view menus with this app. It's great if you're looking for hotel delivery.
ExpenseTracker – Keep track of all of those out-of-pocket business expenses with this app. You'll stay organized throughout your business trip. Track your mileage and other expenses right from your smartphone.
Hotels.com – Find great last minute hotel deals with this app. The Hotels.com app makes the hotel booking experience a lot easier on the go. Choose from more than 140,000 hotels in 200 different countries.
Taxi Magic – Book a taxi with a few quick taps of your fingers. You can book, track, charge and expense the taxi trip from this app. It makes it very simple to locate a taxi cab. You'll never have to wave down a taxi again.
To find any of these apps, search your smartphone's app store by entering the app name in the search bar.
Edward Stevens is a security expert and former security advisor to governmental agencies. He's the CEO at National Security Service, a nationwide security guard and patrol company that provides armed security guards and mobile security patrols. Connect with Edward via his website at https://www.GuardsToGo.com.