Is It Time to Hire a Security Guard?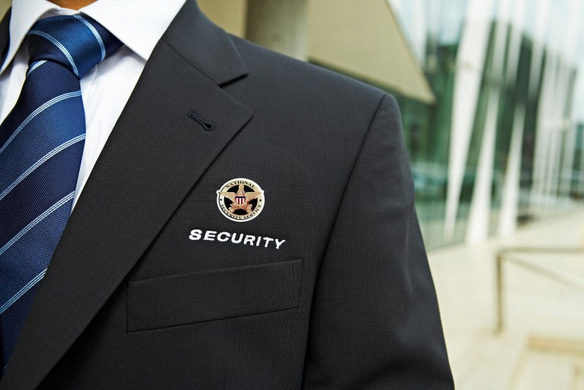 Maybe it's because you manage a commercial building, or operate a retail business. Maybe it's to fill a short-term need when you're holding an event or are engaged in a construction project at a remote site.
Or maybe it's one of the dozens of other reasons you might find yourself thinking about the safety and security of the people and property you're responsible for.
Whatever triggers the question, though, most people who are responsible for the safe and smooth operation of a business of just about any type will find themselves asking, sooner or later, is this the time for me to hire professional, top flight security guards?
Like every other important business decision, that can be a tough one to answer, especially for anybody who has never been through the process before. Security guard services can vary widely, and can be called on to fill many different roles, depending on the nature of your business. So how do you cut to the chase and evaluate both your own specific needs and the best solution out there?
Fortunately, there are time-tested industry standards and practices to guide you in making the very best decision for your particular situation.
Take inventory before you take action
Before you approach a security services company to explore your options in detail, you will want to determine for yourself exactly which of the many roles security guards can fulfill are right for your business of facility.
Do you want security guards in order to control access to your site? That is often a primary role that trained security professionals can play, safely and proactively. Cameras and other technology can let you know a breach has occurred, but it takes a highly-qualified security guard to respond, appropriately and in real time.
Do you want security guard services because you know they are a big deterrent to criminals just by virtue of their presence, as well as their training? Do you want to send a powerful message to your customers and staff that you are committed to providing a safe and secure place of business and back the message up with results?
Do you have very specific needs such as event security, school security, fire watch services, construction site security guards, or disaster response? Trained and licensed security guards can provide those specialized services, and more.
Insist on guards who are trained, licensed, insured, and professional
So now you have carefully spelled out exactly what you want security guards to do. That's critical in getting the security services specialists you need, of course.
But it's not the end of process–because the tricky part is finding the reliable, high-quality service it takes to do the job to your complete satisfaction. But that's not easy, because not all security guard services are the same, and not all have the experience, resources, and know-how to deliver the highest professional performance.
Many business find that the way to go is to look to established and highly regarded nationwide security solutions. NSS National Security Service is an industry leader that operates widely in all 50 states. That takes both the worry and the ongoing logistics of maintaining your security guard services out of your hands, leaving it to the National Security Service experts.
Working with National Security Service also has another benefit, and one that you should consider absolutely essential anytime you hire security guards–with National Security Service, LLC you are getting a company that guarantees your guards are licensed, have top notch training in all facets of their job, and are fully insured.
You are entrusting those guards with a big responsibility, after all, so only absolute professionalism will do.