Pre-Job Construction Site Security Checklist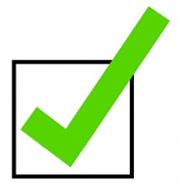 Did you know that the construction industry annually loses nearly $1 billion in the theft of equipment and tools? That's according to the National Insurance Crime Bureau.
If you want to protect your construction site, you should follow the pre-job checklist below.
Create a Plan
Develop a system that will allow you to track tools and equipment on your construction jobsite. Designate a point person in charge of monitoring the flow of equipment and tools on your jobsite.
Review Security Options
Take the time to examine the different construction site security options. These should include fencing, warning signage, security lighting, storage boxes, video surveillance, monitored patrols and security guards. Take your time when researching these options. You may even want to consult some security professionals about the benefits of the different options.
Hire Honest Workers
Don't be in a big rush to hire people. Do background checks and drug screenings. This will ensure that the person is honest and reliable. Also check the person's references. They'll be able to talk about the person's work ethic.
Have Standard Policy on How to Deal with Theft
You should have rules and guidelines in place for dealing with theft. You want to take a hardline stance. Terminate and prosecute any employees or outsiders caught stealing.
Following this checklist will help you keep your construction site secure and safe.
To get more ideas on how to keep your construction site safe, talk with a security expert at National Security Service. We can show you how to keep your security site safe. Call us at 888-364-4068.