Fire Watch & Fire Guards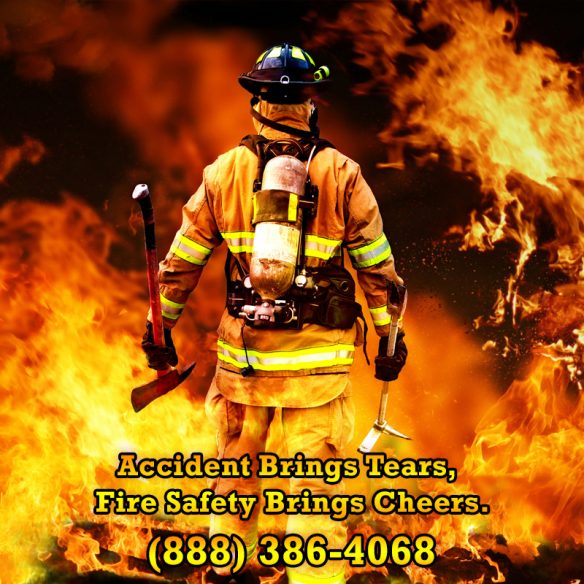 Responsible Business Owners Hire Fire Watch Security Guards
It's the middle of the night and your cell phone rings. Startled you grab the phone. It's the security guard company that's been looking after your construction site. The smoke detectors are still to be installed in your half-constructed building. The fire watch security guards noticed some materials smoldering and called the fire department preventing what could have been a catastrophe! You're glad you acted responsibly by providing security guard services at your site.
Fire Prevention is Everybody's Business
In 2015, U.S. fire departments responded to a structural fire every 63 seconds according to the National Fire Protection Association (NFPA).1 Between 2010 and 2014, 3,750 fires in structures under construction were reported causing $172 million in direct property damage.2 You want to provide a workplace that's as safe as possible. At National Security Service (NSS), we make it our business to protect you and your employees. When you hire our fire watch guards, we'll be onsite patrolling your premises looking for potential danger and we'll will contact the fire department at the first sign of anything suspicious.
Visible Deterrent to Criminals
Many fires are caused accidentally through faulty wiring, combustion from flammable materials, and lightning. Unfortunately, some fires are not an accident. According to the U.S. Fire Administration, 8.9% of fires in 2014 were set intentionally.3 Unfortunately, construction sites left unattended are a field day for vandals. National Security Service take safety and fire prevention seriously. Fire guards onsite are a visible reminder to potential criminals that the property is being monitored. NSS guards are well-trained, alert, and react quickly in dangerous situations.
Provide Leadership in a Crisis
Fires can cause widespread panic no matter how many well-orchestrated practice fire drills you have with your employees. Anxiety may cause people to forget what they're supposed to do in a crisis. Without anyone designated to control crowds and lead people to safety, you can imagine the chaos and possibility of personal injury or worse. Professional security guards providing fire watch services are often first respondents on the scene. At NSS, our experienced fire watch security guards remain calm under pressure, take charge and help people exit the building safely.
Fires happen. You owe it to yourself, your employees and your customers to act responsibly and keep your workplace as safe as possible. At NSS, we want to partner with you to help prevent injuries and property damage by providing you with some of the best fire watch security guards in the industry. Call us today or visit us at www.guardstogo.com.