How Busy Construction Professionals Can Be More Productive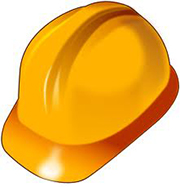 Today's construction sites are a lot different than in previous decades thanks to smartphones and tablet computers.
These portable devices are reshaping productivity on and off the jobsite by simplifying complicated tasks.
To get the most out of your smartphone or tablet computer on the construction site, here are some great apps and online tools for construction professionals.
1. Concrete Calculator – This easy-to-use app provides select choices of concrete calculation. It will help you determine the needed amount of concrete as well as the total cost for the job.
2. iBlueprint – With this app, you can view blueprints right on your smartphone or tablet computer. This app is great for small projects. It even includes features to create and edit floor plans for any type of structure.
3. GoodReader – Easily read large PDF documents on your iPhone or iPad with this app. It can also handle TXT files. GoodReader allows you to mark up PDFs making with lines, arrows and free-hand drawings.
4. Converter – Convert measurements with ease. This app handles 76 measurement units including length, weight, volume and area. With a few taps of your finger, you'll quickly get the conversions that you need.
5. iHandy Level – When you're on the go, this is a great app to have on your smartphone. It uses your phone's sensors to make sure things are level. Before using it, be sure to calibrate the level. This will allow for better accuracy.
6. BuildCalc – Have a construction calculator right on your phone with this app. It includes advanced features such as baluster, stair, compound miter and rafter functions. BuildCalc allows you to get results in one to two key taps.
7. HVAC Buddy – Figure out the appropriate refrigerant charge with HVAC Buddy. All you have to do is enter refrigerant, temperature and pressure information. This app has a sharing feature that allows you to send reports via email.
8. iTalk Recorder – Too busy to take notes? Use iTalk Recorder to document important conversations with project managers and other contractors on the jobsite. It's easy to record and play back conversations with this app.
9. Calendars – Keep track of important meetings with this app. With calendars, you can manage meetings and appointments online and offline. The app has an easy drag-and-drop way to organize your schedule.
10. SmartBidNet – Keep track of your bids with this easy-to-use app. This app ties into the popular SmartBidNet construction computer software. You'll ensure that a project gets done on time with this app.
11. Dry Wall Calculator – Figure out the square footage of a space with the Dry Wall Calculator app. Enter in the dimensions and the app will quickly compute how much dry wall is needed for the project.
12. Roofing Calculator – If you need quick answers on roofing calculations, this is the app for you. This calculator includes rafter and trusses calculations. It also allows you to store previous calculations for later reference.
Edward Stevens is a security expert and former security advisor to governmental agencies. He's the CEO at National Security Service, a nationwide security guard and patrol company that provides construction site security and other security services. Connect with Edward via his website at http://www.GuardsToGo.com.